Welcome!
It can be frustrating coming to a new place, especially one as complex and decentralized as Johns Hopkins.  Whiting IT, who wrote this document, is separate from central IT support at Johns Hopkins (known as IT@JH).  We work out of the WSE dean's office to expedite resolving any IT-related problems you may have.  Whiting IT attempts to simplify things.  Please feel free to ask us any question, even when you're fairly certain it's outside our control.  We'll help you get an answer.  To give the best service we take all requests via email to wsehelp@jhu.edu.  We will assign your request to the person with the best match of skills and availability to resolve your question most quickly.
For staff, the dean's office has a general interest "New to Whiting" document available here, with information about things like parking and HR policies. It requires a JHED login for access.  A document focusing on new faculty is under development.
Here are some common IT onboarding questions, broken into sections of likely importance to you:
A Few Words about Security

The Most Important Things — Should be investigated before the first day
Things to Investigate Next
Other Topics
Department-specific Information
A Few Words about Security
IT security has to be a priority for everyone at Johns Hopkins.  First, we handle a variety of sensitive data about students, colleagues, alumni, donors, research, and finances.  Disclosure of this information harms the reputation of the University and can cause financial damage as well.  Use common sense and be responsible with the IT resources of the institution.  Hopkins has a website about IT security here.
If you will be handling sensitive information WSE IT can provide you with disk encryption tools.  These are non-invasive (they won't affect your workflow) and will ensure if your machine is lost or stolen no useful data can be taken from it.  Please ask us about it.
We strongly encourage you to take the University's short online orientation course in MyLearning (search on "information security" to find the latest iteration of the course) about some IT security topics everyone should be familiar with.  Everything that's good for Hopkins is also good for your personal online wellbeing, so please check out this important information.
People traveling internationally should take special precautions.
The Most Important Things
How do I get help?
All IT related questions for WSE faculty and staff should be emailed to wsehelp@jhu.edu.  Even though many of the services you will use are provided by central IT (IT@JH) we can facilitate your communications with them.  They're large and complex and it takes time to know who to talk to over there — let us help you get the fastest answer.  If you accidentally put in a request with IT@JH directly it will probably get re-routed to us eventually, but save yourself time and frustration by heading to wsehelp@jhu.edu first.
How do I get a telephone?
JH has two phone systems.  It probably will make sense for you to use the same system as your departmental peers, so ask them what they have.  There are some phone system options that might be important for you depending on your work status.
How do I get a computer?
The model computer you'll need is something that should be worked through with your hiring department.  They'll be most familiar with what your peers are using and any special requirements there might be for your position.  To try to make sure the right questions are asked, we have a list of things you might consider when discussing a new computer.  WSE IT supports Windows, Mac, and Linux laptops and desktops.  We can best (mostly, quickly) support machines that we check the configuration on and help set up.  We can work with you to customize something that meets your needs and that we can support.  If it isn't something we see frequently we'll still help, but our experts will need more time to figure out the issue.
How do I get a Johns Hopkins Enterprise Directory (JHED) account?
JHED accounts are the key to all online services at Johns Hopkins. They are created as a part of the department adding you to the HR systems and can be set up before your start date.  A JHED is the username and password you use for services like email, WiFi, HR systems, departmental file servers, and the course management system.  Most websites that use the JHED have a common login page and single sign-on access.
People new to the University can configure their JHED for first use at https://my.jh.edu/portal/web/jhupub/login-firsttimejheduser.
The JHED web login page looks like this.  Note that for web authentication (which these days, is almost everything) you'll need to put in @jh.edu after your JHED ID.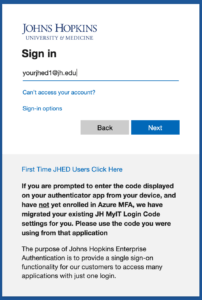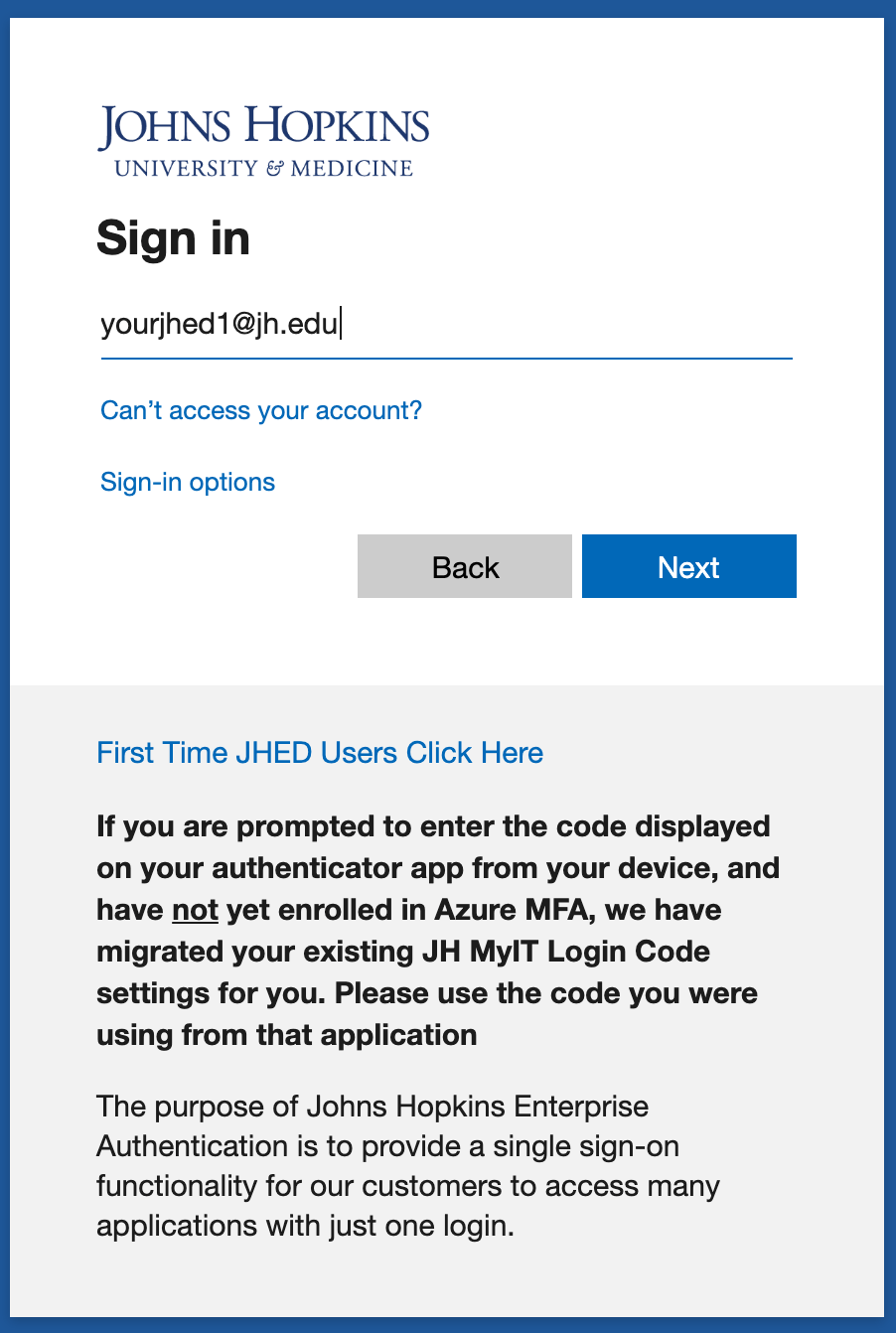 What is MyJH?

MyJH (https://my.jhu.edu) is the web portal where many online campus services are found, and there are references to it throughout this document.  It is definitely worth spending a little time exploring the options it has.  These include:

MyJH has a useful search function to find any of the functions.  Ones you think will be commonly used can be tagged as Favorites by clicking the heart icon, and will always be at the top of your page.
How do I get a JHU email account?
Once a JHED has been assigned an email account can be created.
Usually, though not always, email accounts are provisioned automatically when your JHED is created.  If there's any question if you already have an email account you can ask us, or check for yourself. To check, go to the MyJH web portal, log in with your JHED, and see if you have a link to Outlook Web webmail under the Messaging menu. Faculty and staff who don't yet have a JHU email account can one by writing to wsehelp@jhu.edu.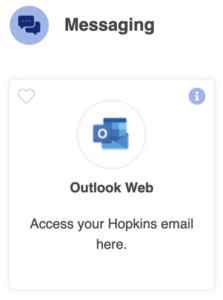 Things to Investigate Next
By default, your email address will be @jhu.edu.  Most people prefer to use something friendlier or more memorable for their address. You can set up an alias yourself.
To get started, go to my.jhu.edu. Once you are logged in, go to the JHED -> Email Alias link.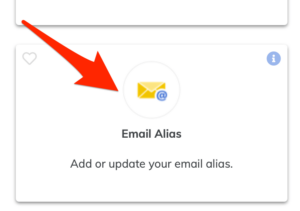 In this example, the user's JHED is esoffro1, so the default email address is esoffro1@jhu.edu.  He prefers the alias ernie.s@jhu.edu instead.  The pre-defined routing address would be the mailbox you got from campus (in step two above) or could be another system (for example, computer science runs their own email services, or could be the mail system at APL — but using a mail system external to Hopkins is NOT RECOMMENDED for the reasons detailed here).
At the bottom of this page, just above the submit button, is where you can set which address people will see as your default in various campus directories.
If you need a Hopkins email signing certificate they are available.  You probably don't need one unless one of your collaborators / funding agencies requires it, and if you don't know what this is it can be safely ignored.
Configuring Mail Clients

The Hopkins email servers are compatible with almost any email client available.  Clients that use the Exchange protocol (even those that aren't Microsoft Outlook, like Apple's Mail.app for MacOS) are generally the most reliable, though any client that supports Modern Authentication should work.  The details for configuring clients are on their own page on our site.  Please refer to it here.
Wireless network (WiFi) access, including Eduroam for other institutions

Johns Hopkins has WiFi coverage inside all buildings and in many outdoor areas as well.  (If you find an area not well covered please let us know!)  The primary wireless network used here is called hopkins.  Clients on Windows, MacOS, iOS, and Android should all automatically configure themselves when connected to the network.  When prompted, use your JHED username and password to connect.  When connected to hopkins you should have full access to resources limited to the Hopkins network, like the software license servers and file servers.
NOTE: The first time you connect a device to the wired or wireless Hopkins networks you will have to register that device with the IT@JH networking team.  It's easy to do — just open a web browser and you will be directed to an enrollment page where you can use your JHED credentials to register the device.  Until you register on the web page, though, other network tools like Email clients won't be allowed to work, so don't forget to open a web browser when using a device for the first time.
Also important is the eduroam network.  It allows you to use your home institution's login to get network access at many higher education locations. Before you travel you should definitely configure this for your devices.  We have a page with more information here.
You will also see the JHGuestNet network, which can be used by visitors.  Speed is throttled down on that network, however, and access to protected Hopkins resources is not allowed, so all Hopkins faculty and staff should stick to the hopkins network.
Setting up your Hopkins ID card for use on your phone or smartwatch
The Hopkins physical ID card is called a J-Card.  It can be used for identifying yourself to a guard at a building, can be stocked with money to make small purchases on campus, and can be used to swipe into spaces with controlled access.  People with a smartphone or smartwatch can load their ID cards onto their phones and watches and use that to tap instead, similar to using Apple Pay or the SmartTrip system.  Instructions on how to load your ID card onto your smart device are available here.
Getting started with Multi-Factor Authentication
By now many people have encountered multi-factor authentication (MFA) somewhere on the internet.  MFA addresses some problems inherent in using passwords on the internet by adding a second non-password identifier for use to authenticate you are not an imposter.  Sometimes these will be questions about things only you should know (for example, the street you grew up on), sometimes they'll be a push message to a special app on your phone, and sometimes they'll be a specially generated time-sensitive numerical token.  MFA is used increasingly in the Hopkins infrastructure, particularly in areas where data is most sensitive (for example, payroll information and the VPN tool) or when behavior for an account is unusual (for example, when accessing webmail from a foreign country).
The Hopkins documentation about MFA can be hard to find or confusing.  We created our own page to try to make it easier on you.  You can find it here.
Using the JHU Virtual Private Network (VPN) tool
Johns Hopkins offers a Virtual Private Networking (VPN) tool to provide secure access to systems normally only accessible when directly connected to the Hopkins network.  The VPN is required (for example) when connecting to file servers on campus and to connect to the software license servers that let you run applications like Creo or COMSOL.  As of Spring 2020, VPN options have been simplified.  There is now only one option, and approval for use is now automatic. Clients are available for Mac, Windows, Linux (tested on CentOS and Ubuntu), iOS, and Android.  Downloads for the VPN client are linked in MyJH (it's under the Technology menu, but you can also easily find it using the search bar).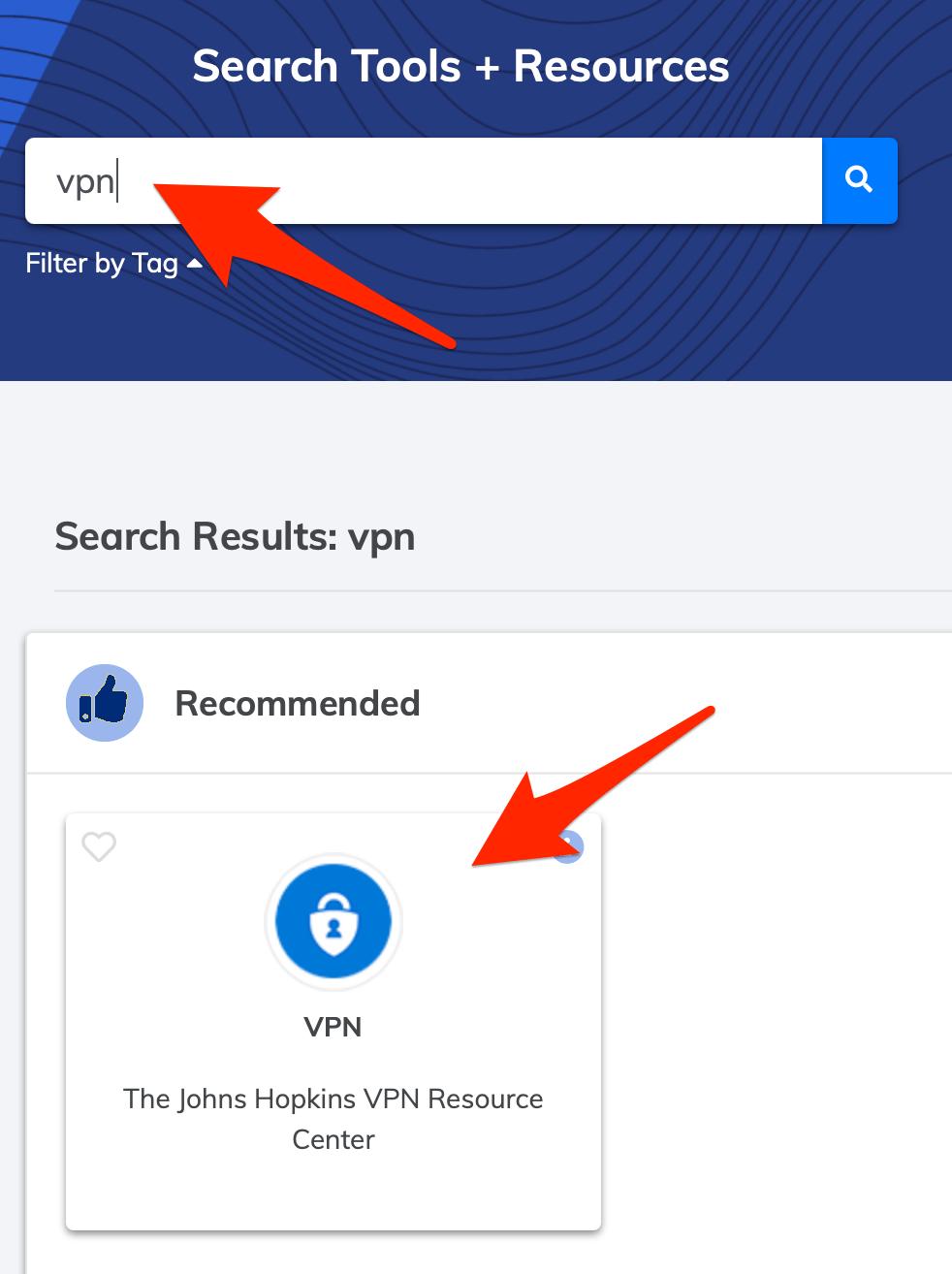 You can confirm the VPN client is installed and working correctly by checking this page.  You should see a display like this:


Where to get licensed software
There are a few repositories of software for WSE faculty and staff, plus students have an extra option.
JH uses Office 365 for Microsoft Office.  It can be downloaded and installed on up to five computers.  An Office 365 introduction is available here, and the installer can be downloaded from the MyJH page.  It's under Technology, or search on "office 365."  When you're on the Office portal, go to the Install Office link at the top of the page.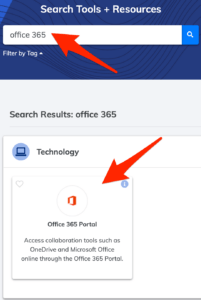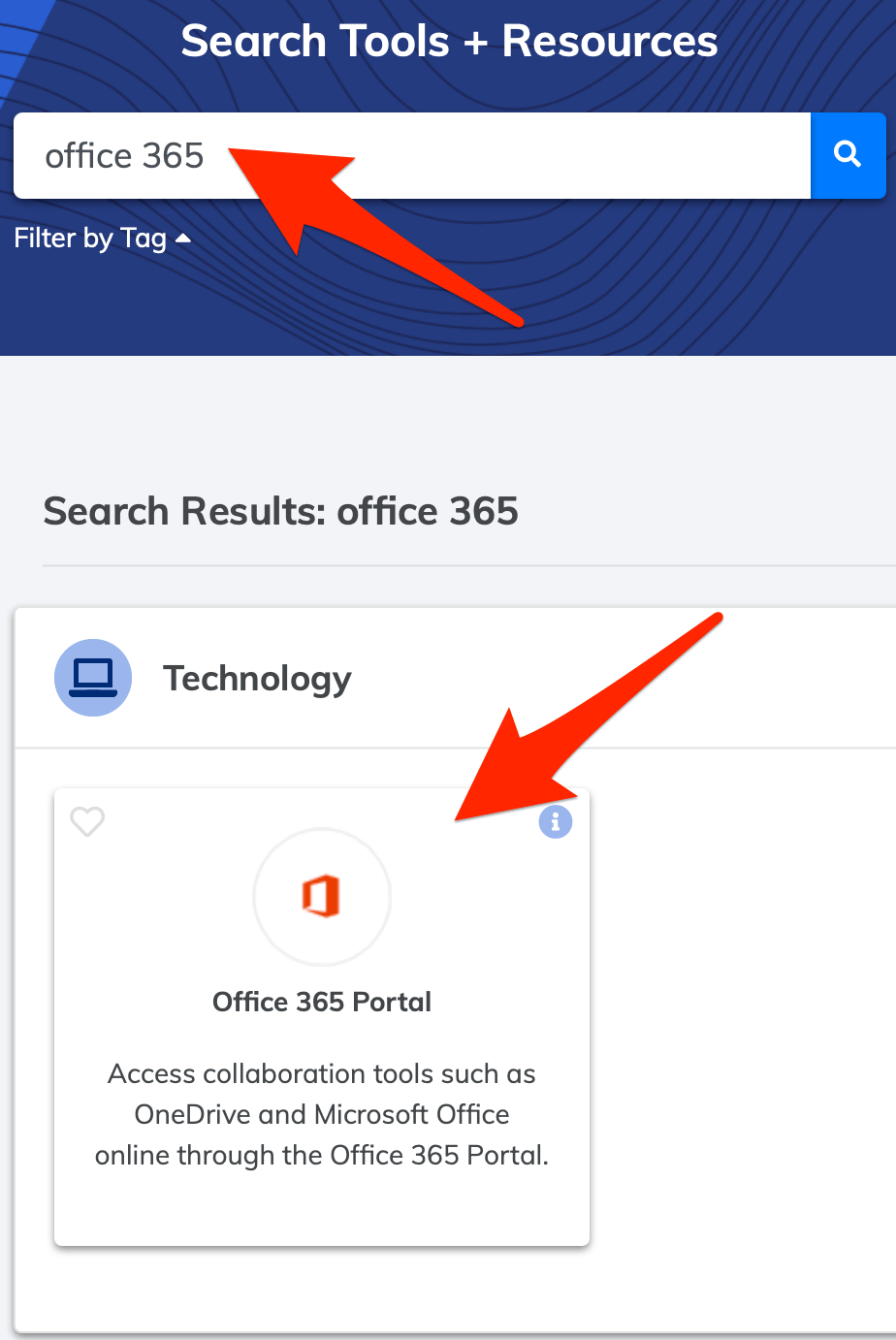 The primary JHU software library is found in MyJH under Technology -> MySoftware.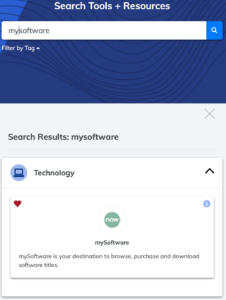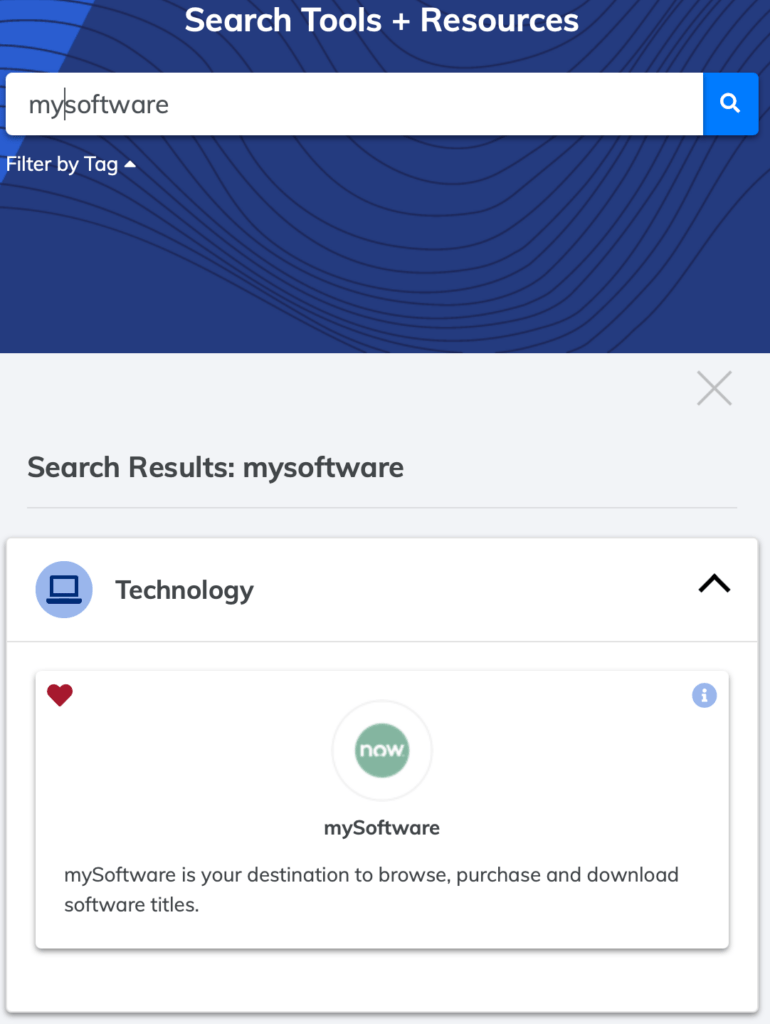 There you will find links to free licenses for Windows, Matlab, Mathematica, and many other software packages.  In some cases, you'll be given instructions on how to download the software from the vendor (Matlab, for example); in others (primarily Microsoft software) you'll have to "buy" a copy of the software for $0.00 and a download link will be put in your MyJH page in about a half an hour.
Adobe Acrobat is a common, but confusing, special case.  We have a page just about how to pick an Acrobat option.
Another option is the WSE software library.  It has packages that are licensed by WSE, like Solidworks and Creo.  It can be accessed when on campus or via VPN at https://software.wse.jhu.edu.
The final site, used primarily for distribution of SPSS and Microsoft software to students, is OnTheHub.  It can be accessed here.
Network file storage – Traditional fileservers and OneDrive

As with most things at Hopkins, there are multiple options available for file storage.
Other Topics
Remote access to a desktop or file server

How you will need to be configured for remote access depends largely on what you will be connecting to.  For many web-based tools, you will just need your JHED account and a browser.  For more sensitive systems (HR system, financial systems, software license servers) you will need to have the VPN software configured on your remote machine to get inside the Hopkins network.  If you will be connecting to a shared directory, you might need the address and path for the remote file server.  Finally, if you are connecting to an office desktop, it will need a static network address and to have the power settings configured so the machine won't be "asleep" when you try to connect.
We encourage you to contact us about your remote access needs well in advance of when you might need to connect so we can help you get configured.  We have support tools that can do remote sessions to your machine at a remote location, but it's less stressful if we can do it before you are up against a deadline.
Connecting a wired device to the campus network

To get a wired device (computer, science instrument, printer, robot, etc.) connected to the Hopkins network requires a few steps.  We will be happy to do this for you, but if you want to give it a try yourself:
SIS and Course Management

These are systems that WSE IT doesn't support, but we want you to be aware of them.
Classroom and Lab A/V technology – what to know

Homewood classroom A/V is supported by a group called KIT-CATS that is run out of Krieger IT.  It's not a WSE IT group, but we have a good relationship with them and can help you interface with them if you have some sort of special need.  Here's what you should know:
Forwarding Mail to/from a JHU Mailbox

The campus email system is very good — it has large quotas (100GB), integrated calendaring and instant messaging, a nice webmail interface, and can interoperate with any client you may prefer to use (via the IMAP / SMTP protocols, Exchange protocols, etc.).  The campus email servers work very well with Mac Mail / Calendar, iOS email and calendars, Android email and calendars, and Mozilla Thunderbird, in addition to the Microsoft Exchange clients.  The campus email system is extensively protected by multiple tools that allow us to secure sensitive information and prevent outbreaks of malware/ransomware.  We strongly encourage you to use the campus email servers.  Not doing so puts you at risk of leaking the University's sensitive data.
Despite this warning, people often ask is how to configure forwarding from their mailboxes to another email system.  While this used to be discouraged, it was technically possible.  However, given changes in anti-spoofing technologies on the Internet, it's now so cumbersome that it really is no longer practical.  We have a page talking about that here.
International Travel
People traveling internationally need to be mindful of the risk to their data and equipment.  We have a page discussing how to prepare for international travel.
Bringing your research to WSE / High Performance Cluster Computing
WSE IT can consult with you on available WSE and Hopkins resources for research computing.  Please contact us first to help us migrate any existing systems or data you might have or to identify resources that might be useful to you at Hopkins.
There are multiple HPC options available at JHU, and what is best for you depends on your department and the science you are doing.  Options include:
Department-specific Information
Center for Educational Outreach (CEO)
CEO uses WSE IT's WordPress site for its online content.  If you need access to edit the CEO sites contact us.
Engineering Innovation uses a custom version of Apply Yourself which is integrated loosely with SIS.
CEO also has some data stored on a Filemaker server.
Computer Science

Computer Science has their own IT staff outside of WSE IT and offers many services unique to that department.  Steve Rifkin is the IT director for CS.  Contact the IT people for Computer Science at support@cs.jhu.edu.  They have an onboarding page at https://support.cs.jhu.edu/wiki/Onboarding. Their support documentation is at https://support.cs.jhu.edu.
Development and Alumni Relations (DAR)

DAR is one of the departments that both often handles particularly sensitive data and frequently takes that data on the road.  If you will be traveling with donor information it is important we configure your machine with our encryption software.  If you fall into this sensitive data category and your machine isn't encrypted (or if you don't know if it is encrypted) please let WSE IT know so we can get you protected.
DAR uses software called Aladin.  WSE IT doesn't know much about how the software operates, but we can help you if the software is crashing or isn't operating like it should.  Here is some documentation on how Aladin is used:
New User Guide – Aladin – Java 7-55 Galaxy 9.2.2015
New User Guide – Aladin – Java 8-25 Galaxy 9.2.2015
Mechanical Engineering

Mechanical Engineering makes a large number of software packages available.  Check https://software.wse.jhu.edu for downloads and licensing information.