If you use the "Notify me through App (Push to Approve)" method when Multi-factor Authentication (MFA) is required to access a website or application (e.g., myJH, Canvas, ESS, etc.), this method will change on November 16th for WSE users.
With the older Push to Approve method, you received a pop-up on your device screen prompting you to approve the sign-in. That method will be replaced with the "Number Matching" MFA method, where you need to open the Authenticator application on your phone and type the number displayed on the screen.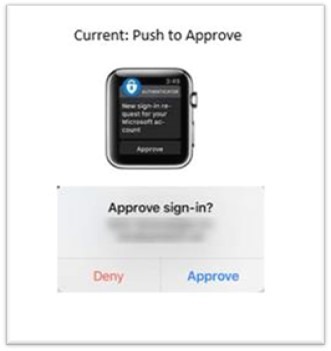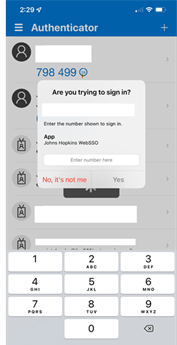 These features increase security by reducing accidental approvals (where an attacker might trigger a MFA notice and you could unwittingly approve) and providing customers with information about what application is accessed.
Note: The Number Matching feature doesn't work with smartwatches; there is no ETA on when this capability will occur.
This change only affects users currently using the Push to Approve Method. All other MFA methods will continue to work as before.